The following organizations were formed to increase the chances of positive experiences for youth in sports.
CHSAA
The Colorado High School Athletic Association is the governing body for the state's high school sports and activities.
Gold Crown Foundation
 Gold Crown was founded in 1986 to educate youth and community members through sports and enrichment. Periodically, they offer clinics for coaches along with they wide ranges of sports programs.
National Federation of High School Associations
 NFHS offers online courses to help train coaches and instructors in sports and the performing arts. Various courses, such as those about concussions and sportsmanship, are offered at no charge.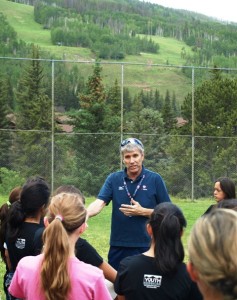 Positive Coaches Alliance
A national organization whose purpose is to enhance the experience all youth, parents, and coaches have with sports. They offer clinics for schools and recreation programs for each of these three groups.
SafeSport
The USOC has produced this website to create awareness about misconduct in sports.
There are many ways to support the goals of these programs – donations of time or money, spreading the word about the mission of the organizations, and encouraging coaches to participate in their education programs. Get involved and help create positive experiences for youth in sports!