The platform tennis industry is very small. The largest concentrations of players and teaching professionals are along the North Shore of Chicago, Westchester County and Connecticut, and Long Island and New Jersey.
At one point during the 1970s a sporting goods trade association thought 500,000 players participated in the sport. Looking back, there was reason to believe that a sampling error caused the survey group to grossly overstate the playing population.  During the 1990s a key official with an equipment manufacturer estimated the number of frequent players might be as low as 10,000 and as high as 50,000.
The platform tennis industry has 4 organizations that support the sport:
American Platform Tennis Association
The APTA is the governing body for the sport.
Platform Tennis Museum and Hall of Fame
The organization celebrates the history of the sport.
USA Professional Platform Tennis Association (USPTA)
The PPTA was founded in 2001 to train and certify platform tennis teaching professionals.  In 2015 the PPTA  merged with the United States Professional Tennis Association.
Platform Tennis Magazine
PTM is the official publication of the industry.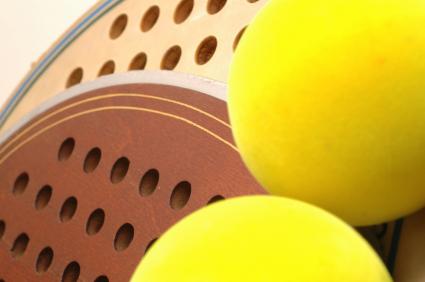 Two manufacturers  produce a majority of the equipment for the platform tennis industry:
Wilson Sporting Goods
Premier manufacturer of platform tennis paddles, balls, shoes, and other accessories.
Viking Sports
Manufacturer of balls, paddles, t-shirts, and accessories.