This site was originally published in 2010 to provide analysis of the Colorado economy. Economic analysis for Colorado is now available at Colorado-based Business and Economic Research.
For a variety of reasons the emphasis of this site was changed in mid-2011 to its current focus – the business of sports, sports in our society, and the coaching of sports.  It touches on all sports from tennis to the daring Charmion. Part of  that focus is the changes that have occurred in sports and athletics and the role they play in our society.
——————————————————————————-
Click here for a recent paper about meeting the needs of high school tennis players in Colorado.
Click here for a recent  paper on relevant training in volleyball. 
——————————————————————————-
Back in the day, tennis players wore collared white shirts and white shorts. They played with white tennis balls and used wooden tennis racquets (Dunlop Fort).  Players practiced in either Converse or Jack Purcell tennis shoes. If they were lucky they had a pair of Stan Smith leather Adidas for special use in tournaments or key matches.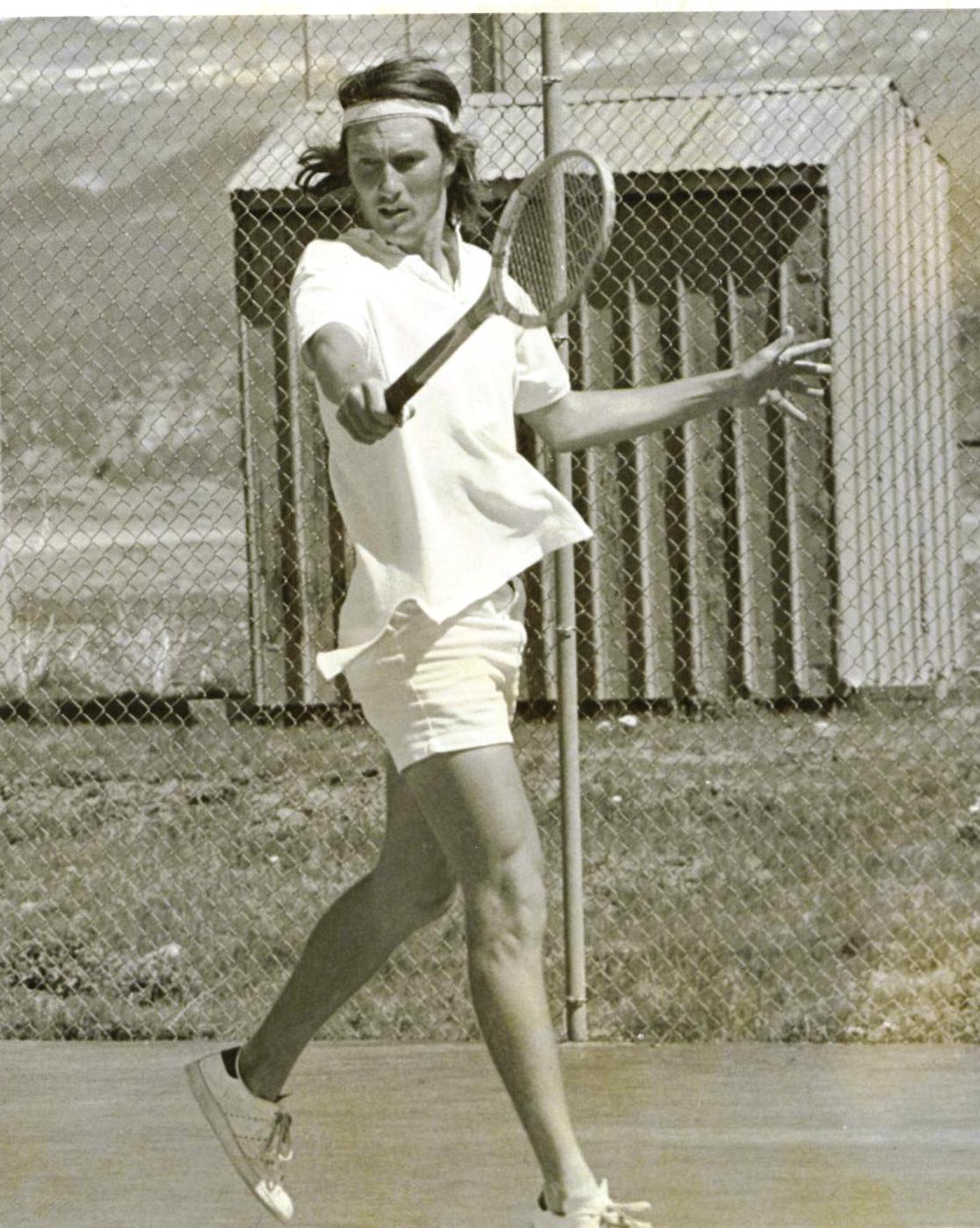 Players hit one-handed backhands. Only Pancho Segura hit with two hands (on both sides). They didn't wear socks or a hat so they could get a better tan. And black and white  photography was the norm.
Play was not structured as it is today. Junior clinics were limited to special occasions and league play didn't exist. Juniors improved their games by riding their bikes to the courts and playing with their friends or willing adults until it was time to ride home and eat lunch or dinner. Tennis was much more pure…back in the day.
As tennis and other sports have evolved over the years, they have become structured and commercialized, but they continue to be an important part of our society. Even with the changes, there is nothing better than learning the lessons of life on a tennis court, volleyball court, or softball diamond.